SAP vereinbart strategische Partnerschaft mit Automobilzulieferer Schaeffler
Um die Arbeit effektiver und effizienter zu gestalten, möchte Schaeffler in der IT-Landschaft Zukunftsfähigkeit schaffen, um den digitalen Wechsel zu beschleunigen.
Eine Kooperation auf verschiedener Ebene, wie in der Vorgehensweise ist in der Strategie notwendig. Dafür werden Lösungen aus den Bereichen SAP S/4HANA und SAP SuccessFactors eingeführt. Umsatz- und Margenprognosen für das jetzige Jahr sind bereits eingeschränkt, da weniger Fahrzeuge verkauft wurden. Die Tendenz zur Elektromobilität und autonomen Fahren wird immer größer, so das dafür mehr Geld ausgegeben wird, damit in der Branche wieder mehr verkauft werden kann.
Die eigenen Prozesse werden effizienter gestaltet, um besser auf die Bedürfnisse der Kunden einzugehen.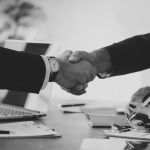 SAP agrees strategic partnership with automotive supplier Schaeffler
In order to make work more effective and efficient, Schaeffler wants to create sustainability in the IT landscape in order to accelerate the digital changeover.
Cooperation at various levels, such as in the approach, is necessary in the strategy. To this end, solutions from the SAP S/4HANA and SAP SuccessFactors areas will be introduced. Sales and margin forecasts for the current year are already limited because fewer vehicles were sold. The trend towards electromobility and autonomous driving is growing, and more money is being spent on it so that more can be sold in the industry again.
The company's own processes are being made more efficient in order to better meet the needs of its customers.