Speedtest Ranking: Deutschland nur auf Platz 33
Beim aktuellen Speedtest-Ranking für das Breitbandnetz lag die Durchschnittsgeschwindigkeit in Deutschland bei 73,05 Mbit/s. Dafür, dass Deutschland als "Wirtschaftsnation" Fortschritte und neuen Technologien überliefern wollte, sieht der Wert eher weniger danach aus.
Die Bundesregierung bekannte im Juni ein, dass sie ihr "ursprüngliches Breitbandversprechen" verfehlt haben. Dieses war, dass Ende 2018 jeder deutsche Haushalt einen Internetzugang mit mindestens 50 Mbit/s schnellen Breitbandanschluss besitzen sollte.
Mit dem Mobilfunknetz sieht es in Deutschland definitiv auch nicht besser aus. Dort landet Deutschland nur auf Platz 47 mit einer Durchschnittsgeschwindigkeit von 32,41 Mbit/s. Das bedeutet, dass man in vielen anderen europäischen Ländern deutlich mehr und schneller surft, als in Deutschland.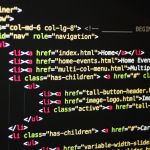 Speedtest Ranking: Germany Only In 33rd Place
In the current speed test ranking for the broadband network, the average speed in Germany was 73.05 Mbps. The value looks rather less like this for the fact that Germany, as an "economic nation", wanted to deliver progress and new technologies.
In June, the German government admitted that it had missed its "original broadband promise". This was that by the end of 2018 every German household should have Internet access with at least 50 Mbit/s broadband connection.
With the mobile network, things are definitely not looking any better in Germany either. Germany only ranks 47th with an average speed of 32.41 Mbps. This means that in many other European countries you surf significantly more and faster than in Germany.