IBM öffnet seine Power-Architektur OpenPower unter dem Dach der Linux Foundation
IBM hat Elemente seiner Power-Prozessor-Architektur für die Open-Source-Community aufgemacht, wozu die ISA (Instruction Set Architecture) zu gehört. Die ISA dient dem elementaren Aufbau von IBMs Power-Architektur und sorgt dafür, dass Soft- und Hardware kooperieren. Der Konzern teilt zudem noch mit, das Open Memory Interface und das CAPI (Coherent Accelerator Processor Interface) aufzutun. Die Kombination aus CAPI und der Power-Architektur lässt die externe Hardware beschleunigen, womit im Endeffekt umfassende Workloaddaten mit KI und ML Lizenzfrei gebaut werden können. OMI bewirkt die effiziente Nutzung der Schnittstelle von Prozessor und RAM.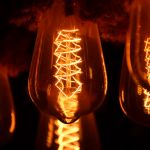 IBM Opens Its Power Architecture OpenPower Under The Roof Of The Linux Foundation
IBM has opened elements of its power processor architecture to the open source community, including ISA (Instruction Set Architecture). The ISA is the basic building block of IBM's power architecture and ensures that software and hardware work together. The group also announces that it will split the Open Memory Interface and the CAPI (Coherent Accelerator Processor Interface). The combination of CAPI and the power architecture allows the external hardware to be accelerated, which ultimately allows comprehensive workload data to be built with AI and ML license-free. OMI makes efficient use of the processor and RAM interface.