Zusätzliche Rechenzentrumsregionen angekündigt – Microsoft nimmt neuen Cloud-Anlauf in Deutschland
Um beispielsweise bestimmte Kundendaten in Deutschland zu speichern, soll der zweite Versuch der globalen Cloud-konnektivität mit der Verbundenheit von deutschen Sicherheitsanforderungen und Sicherheitszertifikaten funktionieren. Begonnen werden soll mit dem Plattformdienst Azure. Zu den Kunden zählen als erstes T-Systems, die Deutsche Bank und SAP. Genauere Informationen gibt Microsoft noch nicht bekannt. Der erste Versuch wurde wegen mangelnder Nachfrage eingestellt.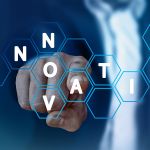 Additional Data Center Regions Announced – Microsoft Launches New Cloud Launch in Germany
For example, to store certain customer data in Germany, the second attempt at global cloud connectivity with the interconnectedness of German security requirements and security certificates should work. It will start with the platform service Azure. The first customers to be included are T-Systems, Deutsche Bank and SAP. More detailed information is not yet available from Microsoft. The first attempt was discontinued due to lack of demand.