Android 10 hilft Energie sparen und bringt neue Funktionen für den Datenschutz
Eine Neuerung ist die komplett überarbeitete Gestensteuerung. Mit den sogenannten "Wischgesten" kommt man beispielsweise direkt in den Homemodus während der Nutzung einer App.
Der sogenannte "Dark theme" ist der energiesparende Anzeigemodus, das heißt, dass man bei vielzähligen Apps im System oder auch beim Betriebssystem vom weißen Hintergrund mit schwarzer Schrift auf einen schwarzen Hintergrund mit weißer Schrift wechseln kann. " Das spart Energie, da weniger Pixel aktiviert werden."
Es soll zudem noch mehr Privatsphäre mit Android 10 gegeben sein, da Daten wie Standortinformationen nur noch bei Nutzung einer App gewährt werden können.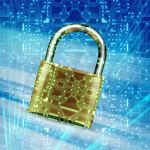 Android 10 Helps Save Energy And Brings New Features For Data Protection
An innovation is the completely revised gesture control. With the so-called "wipe gestures", for example, you can go directly into home mode while using an app.
The so-called "dark theme" is the energy-saving display mode, which means that you can switch from a white background with black writing to a black background with white writing when using numerous apps in the system or operating system. "This saves energy because fewer pixels are activated."
In addition, Android 10 should provide even more privacy, as data such as location information can only be granted when using an app.