Wie autonome Datenbanken Ihre IT entlasten
Der hauptsächliche Etat in der IT geht laut Studien in die Instandhaltung und Einlösung von Dienstleistungsansprüchen. Oracle Database 18c (eine Neuschöpfung von Oracle) schafft es, dank innovativer künstlicher Intelligenz und maschinellem Lernen der Datenbank-Technologie, diese Belastung zu vermindern. Selbsttätig übernimmt die Datenbank die Aufgaben vom Patchen, über die Anpassung bis hin zur Vollendung.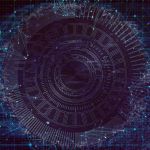 How Autonomous Databases Relieve Your IT
According to studies, the main budget in IT is for the maintenance and redemption of service claims. Oracle Database 18c (a new creation of Oracle) reduces this burden thanks to innovative artificial intelligence and machine learning of database technology. The database automatically takes over the tasks of patching, adaptation and completion.