Scrum entfesselt Kreativität
Die Softwareentwicklungsmethode lässt sich ganz einfach als "Kreatives bunt" beschreiben.
Scrum ist eine Software mit "strategischen Regeln, festgesetzten Plänen und Zielen". Zudem ist sie der Projektmanagement-Ansatz kostengünstig und hochwertig. In "Sprint-Zyklen" in Teilbereichen von Projekten kann die Wasserfallmethode zusammen mit Scrum bearbeitet werden.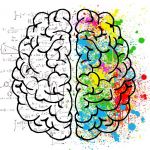 Scrum Unleashes Creativity
The software development method can quite simply be described as "creative colourful".
Scrum is a software with "strategic rules, fixed plans and objectives". In addition, it is the project management approach cost effective and high quality. In "sprint cycles" in sub-areas of projects, the waterfall method can be processed together with Scrum.