Kabinett verabschiedet Gesetz gegen Retouren-Vernichtung
Umweltministerin Svenia Schulze (SPD) will die Vernichtung von wirklich hochwertigen Waren verhindern, insbesondere im Online-Handel. Sie verlangt von den Verkäufern die gesamte Offenlegung, ob und wie viele Waren sie vernichten. Laut Schultz sollten Produkte nur dann als Abfall entsorgt werden, wenn sie verdorben, zerbrochen oder gefährlich sind – oder wenn es keine anderen wirtschaftliche Möglichkeiten gibt.
Der Handelsverband HDE hat die geplante "Obhutspflicht" für Waren als überzogen kritisiert. Die Verkäufer täten bereits jetzt alles, um die Zahl der Rückläufer von den Käufern so gering wie möglich zu halten. Der andere Teil des Gesetzentwurfs zielt auf die Schaffung eines größeren Marktes für Sekundärrohstoffe ab. In Zukunft sollten Behörden und Unternehmen recycelten Produkten gegenüber neuen Produkten den Vorzug geben. Eine gute Reparierbarkeit sollte auch das bevorzugte Kriterium für die Beschaffung sein, vorausgesetzt, es entstehen keine übermäßigen Zusatzkosten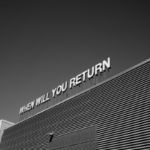 Cabinet passes law against return destruction
Environment Minister Svenia Schulze (SPD) wants to prevent the destruction of really high-value goods, especially in online trading. She demands that sellers disclose in full whether and how many goods they are destroying. According to Schultz, products should only be disposed of as waste if they are spoiled, broken or dangerous – or if there are no other economic options.
The trade association HDE has criticized the planned "duty of care" for goods as excessive. The sellers would already do everything to keep the number of returns from buyers as low as possible. The other part of the bill aims to create a larger market for secondary raw materials. In future, authorities and companies should give preference to recycled products over new products. Good reparability should also be the preferred criterion for procurement, provided that there are no excessive additional costs.