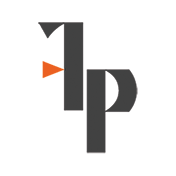 DRIVEN BY INTELLIGENCE
FUPCONS GmbH is a dynamic, vibrant consulting firm specializing in business intelligence solutions, strategy and business process consulting.
FUPCONS GmbH is a sustainable consulting company founded in 2006 specializing in Business Intelligence Solutions, Strategy and Business Process Consulting.
Thanks to our unique expertise and technical competence, we call ourselves the industry-oriented process and IT consulting specialist. In addition to comprehensive IT competence, we also offer our customers in-depth process know-how and are therefore the IT and business specialists when it comes to more than just technical implementation. Thanks to this competence, we understand your language and are able to implement your needs through appropriate business strategies.
The increasing demands on today's business processes require innovative and intelligent standards. This is why we rely on proven strategy approaches and established best practices to make your business processes lean and efficient, yet flexible and expandable.
The growing influence of the Internet on the globalization of markets on the one hand, and the strongly increasing networking between people, applications and machines on the other, have given today's business environment a clear dynamic in a highly competitive market. In addition to high flexibility, competitiveness also requires a rapid real-time reaction to new market conditions.
The survival artists of tomorrow are already equipped today with strategically optimized processes to make strategic decisions promptly from raw data. This is the formula for tomorrow's success, we deliver the solution today.
Business & IT Consulting for an intelligent Business – This is our strength!
If you would like to find out more about our services, please request our service brochure