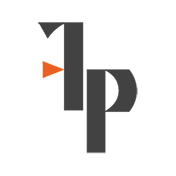 DRIVEN BY INTELLIGENCE
FUPCONS GmbH is a dynamic, vibrant consulting firm specializing in business intelligence solutions, strategy and business process consulting.
Our People, our Values
A company's success is influenced by numerous aspects, but the most important and decisive factor is its own employees. As a consulting company, we produce, market and distribute know-how and knowledge. In order to master this challenge, your commitment is our most important instrument.
Our mission is to realize the visions of our customers. Each individual project is a very individual task and duty for us, which we always implement to the complete satisfaction of our customers. In order to meet the high expectations and requirements of our customers, we are always on the lookout for flexible, committed and professional employees who have a strong interest in both professional and technical tasks.
Are you constantly looking for new goals and challenges, would you like to contribute to the success of well-known companies and develop yourself further and embrace new ideas? If you feel addressed, then you have come to the right place!
Why FUPCONS GmbH
Reasons to join FUPCONS GmbH? There are many…
What you should bring…
Analytical and entrepreneurial thinking

Passionate fondness for advice

Intercultural sensitivity

Versatile personality

Teamplayer with humor


sound command of English
Your entry…
With us, you can get a taste of the consulting world with a Bachelor's degree as part of an internship. You will be actively involved in the project work from the very beginning and act as a project member. On the one hand, you will learn a great deal from us, but you will also have to convince us of the consulting skills you have learned.
In addition, we also offer student activities in our office. You will support us in our daily administrative activities and get the opportunity to take a look behind the scenes of a consulting company.
To start as a consultant, we expect you to have completed a diploma/master's degree, preferably with an MBA, with an above-average degree. Depending on your experience and qualifications, you will assume responsibility and thus contribute to the success of our company. We support you through targeted further development in order to continuously expand your strengths and interests.
Have you already gained several years of consulting experience and would like to join us now? Together we will find the right senior position for you.
The way to us…
Meaningful electronic application with complete documents

Telephone interview to get to know each other

Personal invitation to present a practical application scenario with subsequent discussion

Contract offer
We look forward to welcoming you soon as a highly valued member of the FUPCONS GmbH family. Please send us your application including all relevant documents by e-mail: careers@fupcons.com